5 reasons to become a financial security advisor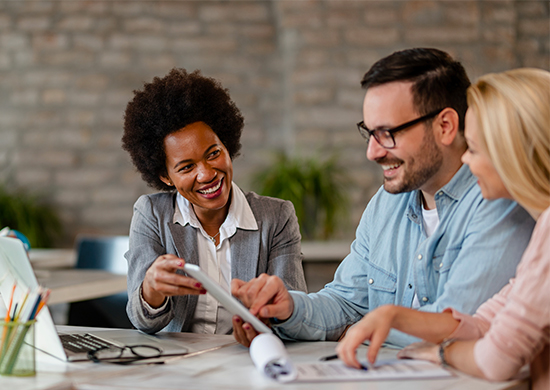 Are you thinking of making a career change? Here are 5 reasons that just might convince you to become a financial security advisor.
1. Be your own boss
Would you rather work for yourself?
As a financial security advisor, you are your own boss, free to manage your time as you see fit and work from home.
Follow your entrepreneurial spirit and take your career to new heights.
Thankfully, you won't be all alone. You will have the support of an available and dedicated management team that will coach you and help you progress.
2. Earn an income proportional to your ambition
The sky's the limit when it comes to the salary of a financial security advisor.
Forget pay scales! Your income depends on your performance and effort.
3. Sell quality products
Provide your customers with exceptional quality insurance and investment products that will ensure the financial security of their loved ones and prepare them for a seamless transition to retirement.
4. Build strong relationships with your customers
As a financial security advisor at SSQ Financial Services Firm, you will have access to a well-established customer base that you can build on over time.
By dispensing personalized advice to customers, you will help them prepare a financial plan and make well-informed decisions based on their needs.
5. Affiliate with a major player
Joining the ranks of SSQ Financial Services Firm means affiliating with a major player in Quebec's insurance and investment industry.
Take advantage of our enviable reputation to bolster your business plan and gain the trust of your customers.
Our thriving business model will ensure a bright future! Plus, you will get financial support for setting up your business.
Insurance advice that reflects your reality