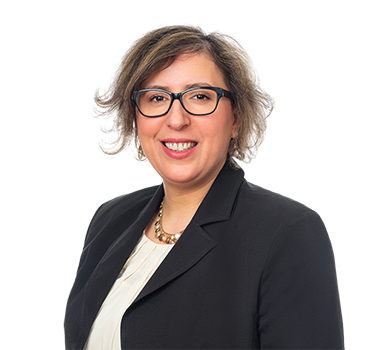 Ourida Yahiaoui
Personal-lines damage insurance agent
SSQ Financial Services Firm Subsidiary of SSQ Insurance
1225, rue Saint-Charles Ouest
Longueuil (Québec) J4K 0B9
SSQ Financial Services Firm will soon become Beneva
Doing business with me means:
Receiving personalized and professional service
Working with an accessible general insurance agent familiar with the insurance needs associated with your area
Receiving emergency service 24 hours a day, 365 days a year in the event of a claim
There is more!
Enjoy other benefits with SSQ Insurance
$ 60 off by getting an online quote *†

Pay only for your mileage with our Kilo Program

Request online assistance online *

Offer on a prevention system including detection and interruption of water leaks.

Customer centre: Your simplified insurance contracts accessible at any time, on any device
Interested?
450 286-0774
* Certain conditions, restrictions, and exclusions apply.
† Savings applicable on new auto and home policies (owner-occupier).